Contact us
The answer to most frequently asked questions can be found on our website. Please check the following links for information on;
Visiting the PYO and daily crop updates
Please remember we are a small family run business. During the busy growing season and whilst our events are running, we have limited availability to respond to emails and phone calls.
Filming on the farm
Crockford Bridge Farm offers many unique opportunities for filming. Over the years the farm has been the backdrop to a number of films, idents and various clips. Our close proximity to Shepperton Studios and London means we are frequently chosen as a location for News channels and reality show.
See below for more details...
Made in Chelsea
The cast of Made in Chelsea have visited the farm regularly for a few years. Whilst on the farm they have filmed scenes for the Christmas Show featuring the cast in the Farm Shop and cutting a Christmas Tree directly from our Tree plantation.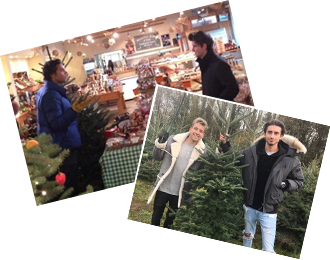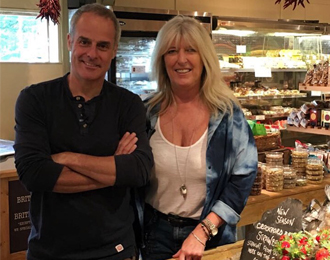 ITV - This Morning
TV Chef Phil Vickery visited the Farm to film a segment for 'This Morning'.The filming supported a morning strawberry recipe segment. Phil and customers were filmed picking strawberries and segments featuring interviews with farming staff were shown on TV.
The Apprentice
The Farm Shop challenge episode saw Team Endeavour visit the farm to secure essential supplies for their pop up market stall the following day. Needless to say, once armed with a selection of our farm fresh produce and other goodies from the farm shop, the team stormed to success.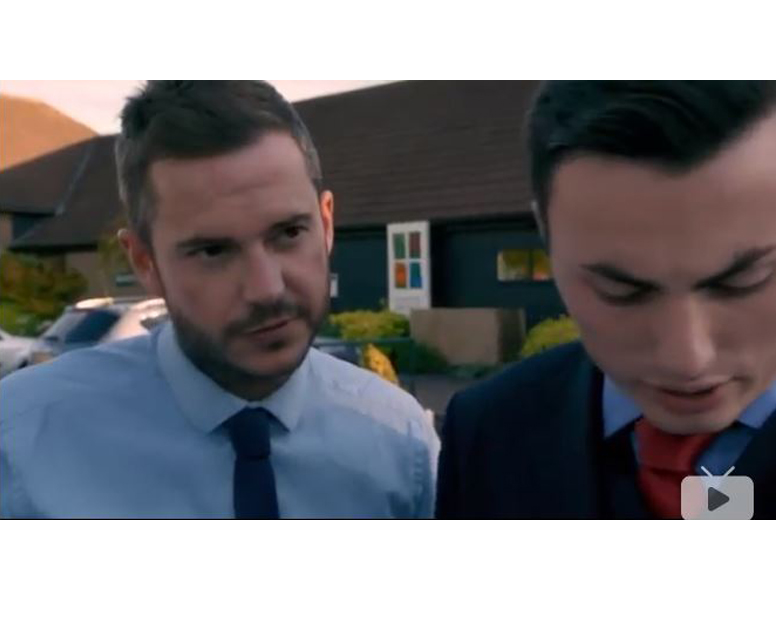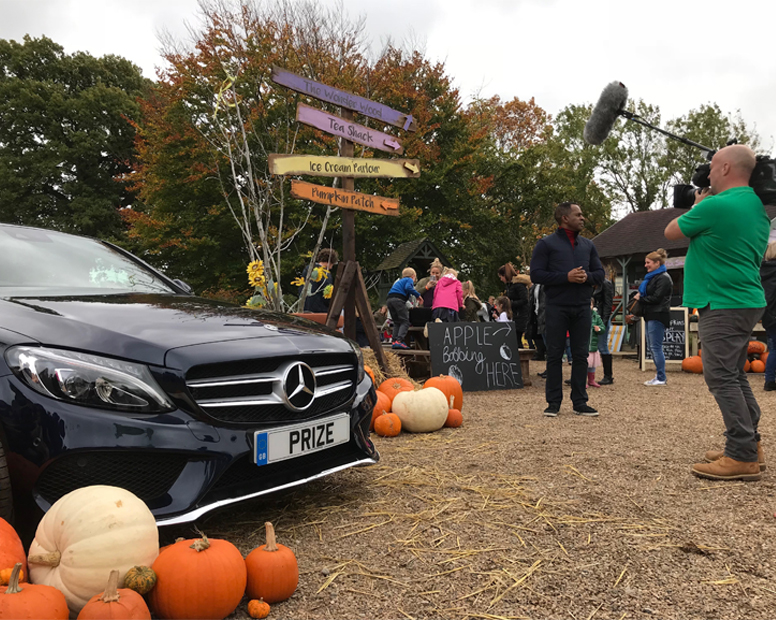 Good Morning Britain and Lorraine
Pumpkin Patch 2017 saw Andi Peters visit the Farm to film segments for a £45,000 car giveaway. This was a joint shoot with some segments also filmed in nearby Thorpe Park. Walking clips and interviews with our some of our customers carving pumpkins were featured.
BBC The One Show
The Farm was featured on The One Show. Chef Valentine Warner visited the farm to film segments about the British Strawberry industry.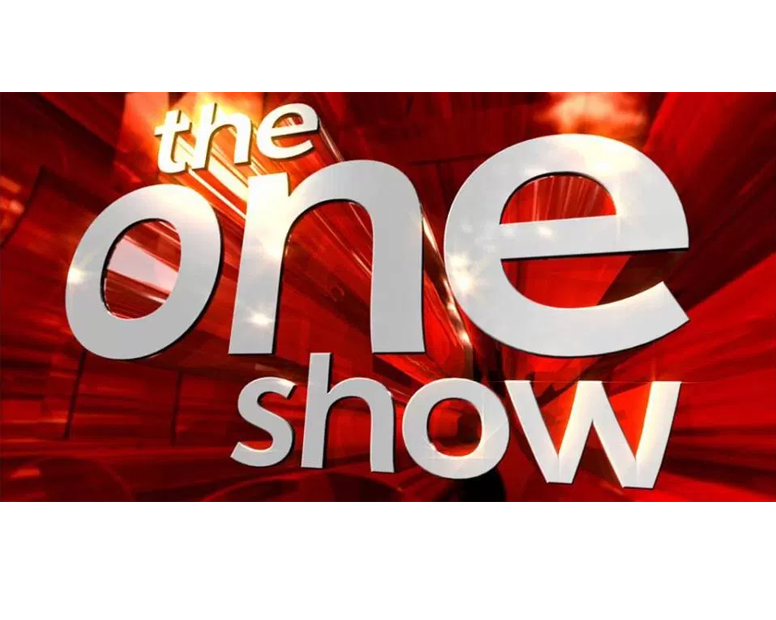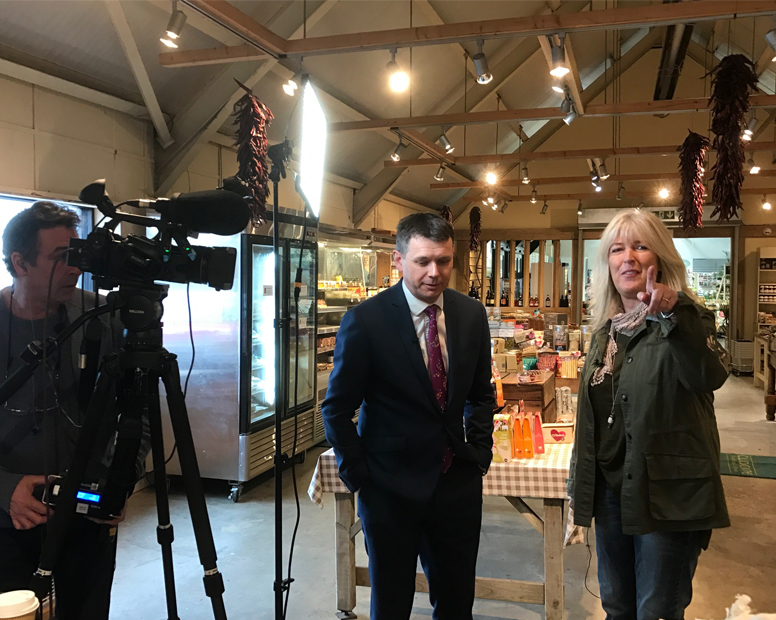 SKY News
Sky news recently visited the farm on Budget Day. Live interviews were us filmed and aired in response to The Budget as details unfolded over the morning. Pre recorded interviews and shots of the farm were also filmed and shown later in the day on the Sky News Channel.
Saturday Kitchen
Saturday Kitchen also visited our Pumpkin Patch to film segments for their Halloween show with Wine Expert Peter Richards.
Peter and Team spent an enjoyably sunny afternoon on the farm filming wine tasting clips supporting the Saturday Shows live cooking segment.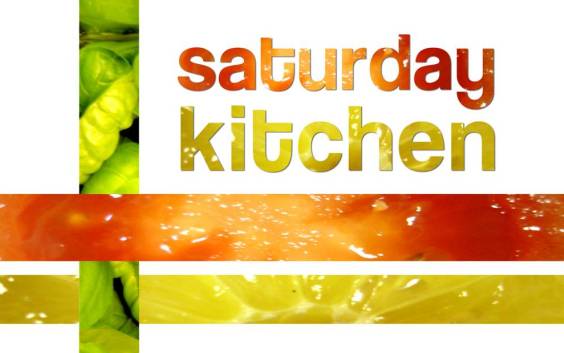 Need any props?
As well as seeing the farm on TV, you've probably seen a lot of our produce on the small screen as well. As growers, we are able to provide a number of crops outside of the usual season. 'Meet the Widwife' regularly visit in August to secure an early Christmas Tree for their Christmas Special. Our pumpkins are often seen adorning a certain market stall in the East End of London.
For further information about filming on the farm or out of season crop enquiries, please call the farm office on 01932 856461 or alternatively, send an email to general@crockfordbridgefarm.co.uk