Visit Father Christmas
2021 Cancelled.
It's with a heavy heart that we've decided we aren't able to offer Father Christmas visits this year on the Farm.
We've tried our best to find a way, but in the end there are just too many obstacles to overcome with staff leaving the industry, the worry of rising Covid numbers and being able to keep everyone safe.
Christmas is a very special time of year and our woodland visits are a magical experience. After the disappointment of having to cancel last year's visits following the November's lockdown, we don't wish to have the disappointment and the huge expense of being forced to cancel Father Christmas again, or to settle for a smaller, less magical experience just for the sake of it.
Father Christmas visits will be back bigger and better in 2022. In the meantime the Farm is open for Cut your own Trees, Ready Cut Trees Hot Chocolate and Mulled Wine from Friday 26th November.
Merry Christmas
Tickets 2021
Tickets are required for everyone entering the Woods regardless of age. Due to Covid, infants or 'babes in arms' now count towards your total group size. All babies must have a child ticket and an age appropriate gift is included. We appreciate this won't suit everyone, but this is in place as a precaution against sudden unexpected restrictions being imposed during Flu & Covid season. Those without tickets will not be permitted entry.
Child/Baby Ticket £ tbc (under 14 years) + booking fee
Adult Ticket £ tbc (14 years and older) + booking fee.
Visiting with friends...
We cannot accept bookings for multiple households. Pleae only book for your own household!
We're still working Father Christmas out, but we request people to only book for their own households due to the pandemic and consideration for the fact our events happen during Flu Season.
Since 2020 we've see a huge number of cancellations due to customers receiving self isolation requests.
We are a small team and responding to complex cancellations for bookings that span multiple households is impossible for us to manage and makes our event administration impossible.
We recognise this won't suit everyone and apologise for any inconvenience but it is necessary for us to continue after being forced to cancel last year.
Please contact us directly if you are having problems booking tickets for your family by email general@crockfordbridgefarm.co.uk
Cancellations
Getting to the point of releasing tickets for sale is a significant investment of time and money. We are a small family business and in these uncertain times insurance for events is impossible to procure, we cannot commit to the risk of holding an event unless our customers are prepared to accept a small share of our risk.
Please be aware that all refunds will be for the ticket value of your booking less booking fees. Please do not book tickets unless you are comfortable with this.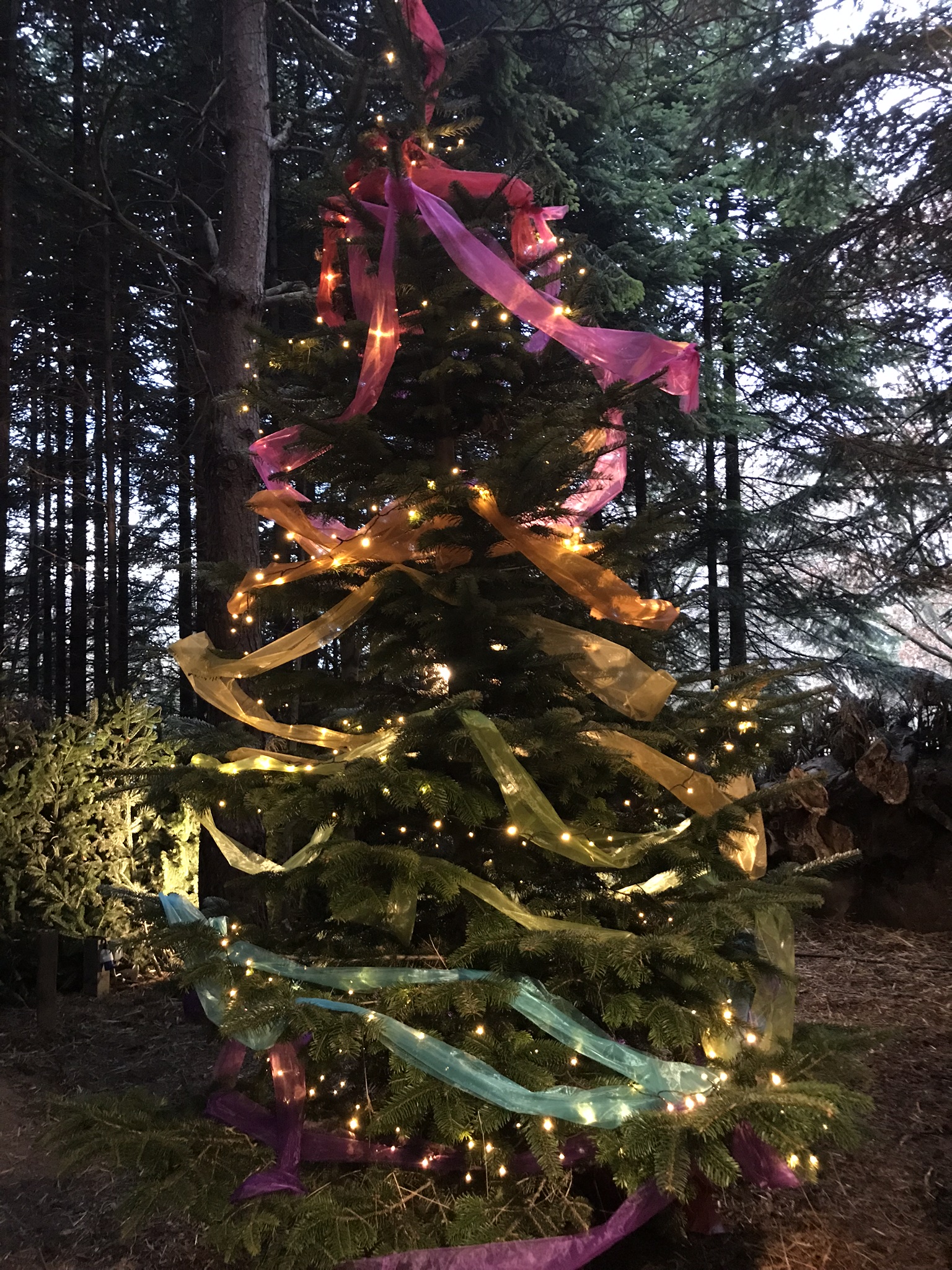 On the day...
Please arrive at the farm and be ready at the Wonder Wood at least 15 minutes before the time stated on your ticket. Your tickets are to a specific time slot, sadly if you arrive late you will miss your visit with Father Christmas.
We strongly urge you to check local travel conditions before setting off and to allow plenty of time for unexpected delays. Roadworks and heavy holiday traffic on the M25 are common throughout December.
Group sizes are strictly limited to keep a special, magical feel in the Woods. It is not fair for customers arriving on time to have their group over crowded with latecomers and their own experience diminished.
Arriving on time is your responsibility, we cannot offer refunds or reschedule tickets for latecomers.
Detailed information on our Covid Policies can be found here.
Booking your tickets...
Tickets are usually available from the start of November (after our Pumpkin Festival ends)
Tickets can only be booked online in advance and are not available on the day. When booking your tickets, please make sure you have fully entered your card details and received a confirmation email.
The 'Payment Confirmation' screen you will be taken to next (pictured) is NOT the final stage of the booking process....
BOOK TICKETS HERE only if you've read the previous information and understood everything :)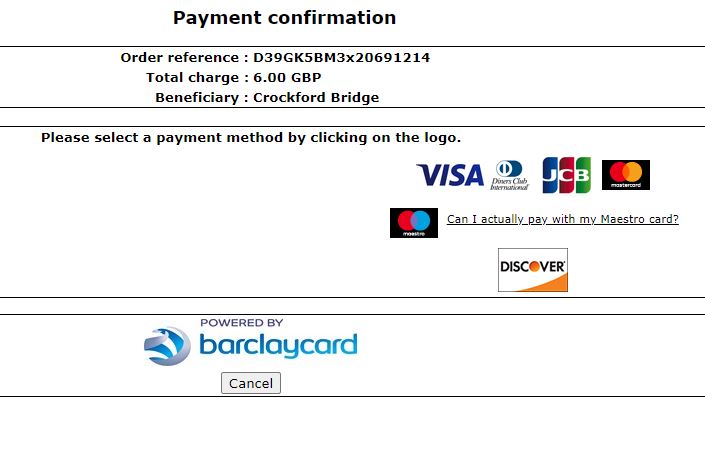 Father Christmas 18 resize 1.jpg
"We took our twins boys to santas forest today, I would recommend this to any parent. The set up and Santa were the best we have come across. Well worth a visit"

Lisa Murphy comment on Facebook 9th Dec 2012

"Amazing, best santa experience of all time. This an enchanting and magical setup, everyone involved should be very proud, you really have captured the magic of Christmas"

5* Review David Scott - Nov 2015

"Came here today with the family to meet Santa...totally amazing ...the children were totally absorbed by the magical enchanted forest and its Elves ...beautifully done...and Santa was fantastic ...many thanks to you and your team at Crockford Bridge Farm x"

5* Review Sam Stamps - Nov 2015

"We came yesterday and cannot recommend it enough! Truly magical"

Lizzie Rice - Nov 2015

"Went last year, Going again this year. Loved it."

Tina Michelle Killeen - Nov 2015

"We went yesterday and it was really magical. The kids loved every minute of visiting Santa and cutting down our own tree. What a way to start off our festivities. Thank you!"

Sophie Timon - Nov 2015

"We went yesterday it was so good I can't put into words will go again next year. It's just fab xx It's a must"

Carole Stemp - Nov 2015

"My two girls (age 6 & 8) me and my husband visited Santas Woodland Forest this afternoon and went on an enchanting journey with the beautiful woodland elves..... It was absolutely amazing... this experience was better than any other Santa we've ever seen. It is so creative and magical... my girls were absolutely enthralled from start to finish... and everything felt really imaginative and definitely sparked my daughters imagination... I would thoroughly recommend it to any family with children - even up to 12..... they even tell you a story."

Celia Malins - Nov 2015