Pumpkin Picking - FINISHED!
First 2 weekends in October 10 - 5 Booking essential
Pumpkin Festival - SOLD OUT
Various dates 17th Oct - 31st Oct
Booking is essential, please do not arrive without a ticket. No tickets are available on the door this year.
Pumpkin Market - SOLD OUT
**31/10/20 Sorry, after a busy October, there are no pumpkins left in the Pumpkin Market**
This year we have opened the Pumpkin Market, a sales area outside of the Pumpkin Festival so those unable to buy a ticket for the Pumpkin Festival still have the chance to buy a Pumpkin.
No booking is required to visit the Pumpkin Market and it will remain open until our Pumpkins run out!
Please remember we're a very small team. Due to the high number of emails we receive, unfortunately we can't reply to all enquiries or answer questions already answered on this page.
Pumpkin Picking Weekends - FINISHED!
Booking is ESSENTIAL, no tickets on the day
Our Pumpkin Fields are open for Pumpkin Picking in the first half of October on the following dates only;
Sat 3rd October (10am - 5pm)
Sun 4th October 2020 (10am-5pm)
Fri 9th October 2020 (12pm - 3pm)
Sat 10th October(10am-5pm
Sun 11th October 2020 (10am-5pm)
How Pumpkin Picking works
Book your Pumpkin Picking pass* online and select your arrival time.
Arrive on site, check in at our field entrance and pick your Pumpkin.
At the exit tills, the value of your Pumpkin Picking Pass will be deducted from your total. If the value of you pumpkin is less than the value of your Picking Pass, you may wish to pick more, but no refunds can be given.
*Pumpkin Picking passes can only be redeemd against Field Picking on the day of your visit and cannot be used at the Pumpkin Market or Pumpkin Festival
Card payments only (sorry no AMEX)
Timed Entry Slots
Entry to our fields is permitted up to one hour from your booking time. For example, if you book for 2pm, you will be allowed entry between 2pm up until 3pm. Latecomers will not be allowed entry.
Pumpkin Festival - SOLD OUT!
Various dates and times 17th - 31st October.
Tickets include entry to The Pumpkin Festival only.
Pumpkins are not included in the entry price and are only available while stocks last. Please be aware Pumpkins may run out before the end of The Festival
Infants (under 1) no charge (booking fee applies)
Children (1-13yrs) £5.50 + booking fee
Adults (14 yrs+) £4.50 + booking fee
Please read through the following page carefully before booking as many aspects have changed from previous years due to the Coronavirus Pandemic.
In order to control footfall and maintain social distancing, things have to run differently this year. This is to manage peak time rushes and to ensure people can safely attend our Pumpkin Festival.
The number of tickets available are significantly reduced from previous years, we recommend booking as soon as you can to avoid disappointment.
This year there are 3 different time sessions throughout the day
9:30 am - 12 pm
12:30 pm - 3 pm
3:30pm - 6pm
We understand this may may not suit everyone, however it will be a much nicer, less crowded experience albeit with precise timings. We have considered a wide variety of options and this is the only viable way for us to hold our Pumpkin Festival this year.
Your Ticket allows entry between these times, we recommend arriving at early as possible to maximise the time you can spend on site.
Booking Pumpkin Festival Tickets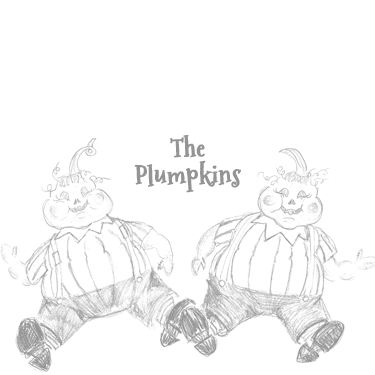 Whats at the Pumpkin Festival?
Distanced pumpkin Carving and decorating area. We've made our Pumpkin Carving area bigger and better this year. There's plenty to do including knife free decorating for the little ones. Send us pictures of your best effort for a chance to win prizes in our carving and decorating competition. We can't provide sharp knives to children for Health & Safety Reasons. *Pumpkins are not included in the price of your entry ticket and are only avaialble to purchase while stocks last*
Fun Activities for children and those who are children at heart. Try your luck at hooking a duck, knock the pumpkins down at The Pumpkin Shy or have a go at Rolling Bowling!
Thousands of Pumpkins and Squashes -Browse thousands of pumpkins laid out for sale in our Pumpkin Sales areas. Have fun enjoying our quirky autumnal displays *Pumpkins are not included in your entry ticket*
Photo Opportunities, Pumpkin displays and arty installations
Our Ice Cream Parlour is open serving a wide range of incredible Italian Gelato from nearby Geleteria Danieli. This year, the Ice Cream Parlour is only open to Festival Ticket holders to reduce queuing and maintain distancing.
Tea Shack. Enjoy a warming hot chocolate with cream and marshmallows, Farm Fresh apple juice direct from the tap (no wasteful bottles for us), Home made soup, Halloween chocolates and Toffee Apples (while stocks last). This year, The Tea Shack is only open to Festival Ticket holders to reduce queuing and maintain distancing.
Pop Up Food. We are delighted to welcome Happy Hereford back. They will be on the farm throught October offering delicious Burgers and Hot Dogs sustainably sourced from their own farm. Proper field to fork!
*Sadly the Pizza Van is not able to attend this year due to operational problems caused by The Pandemic.
Pumpkin Market - new for 2020
This year we have opened the Pumpkin Market, a sales area outside of the Pumpkin Festival so those unable to buy a ticket for the Pumpkin Festival still have the chance to buy a Pumpkin.
No booking is required to visit the Pumpkin Market and it will remain open until our Pumpkins run out!
Booking is not required for The Pumpkin Market, it is an outdoor sales area outside of the main Pumpkin Festival.
We cannot guarantee Pumpkins will be available right up until the 31st and recommed visiting early in the Month. Keep an eye on social media for updates, particularly before making a long journey
Visiting the Pumpkin Market;
Our crop is of a superior grade to the cheaper mass harvested pumpkins found in supermarkets, which are often priced artificially low and used as 'loss leaders' to drive footfall. Each of our Pumpkins is harvested by hand to leave a longer, more attractive stalk and to avoid the scars and blemishes caused by machine harvesting which is seen on lesser grade crops.
Limited entry - Groups entering the Pumpkin Market are limited to a maximum of 6 people (less at busy times)
Photo Opportunities - Customers are asked to stay no longer than 5 minutes. Pumpkins are very photogenic, but please remember those still waiting in the queue.
No body enjoys queueing, please be patient and respectful to our staff who are simply doing their jobs!
During busy times our priority is to allow as many people as possible the chance to buy a Pumpkin and to keep the queue moving. Group sizes and time limits may be restricted further.
Woodland Performances
We have taken the decision not to go ahead with our Woodland Performance at this year.
With current guidleines and restrictions on the performing arts, our Woodland Performances are simpy not viable at the moment. We will be putting our energies into a magical Father Christmas Experience instead.
Tickets will be released in early November depending on any further restrictions. .
FAQ's
For information on our Pumpkin crop including tips on how to care for your Pumpkin, please visit our Pumpkin Crop Page
What if there's a lockdown?
Our outdoor Pumpkin Market and Food Store will remain open throughout any lockdown.
During Tier 2 restrictions, it is permitted to attend our outdoor event. The Farm is an outdoor, Covid Secure Business. We have anticipated tighter restrictions by restricting tickets sales to groups of six. Staff will be on site to maintain the rule of six and distancing.
We will remain open unless directly closed by Governmental lockdown or similar. Please do not book tickets if you are uncomfortable attending our farm should tighter lockdown restrictions be implemented.
When should I visit?
As early as possible! Typically most people like to visit the Farm in late October during our busy half term Pumpkin Festival. This year, we are asking customers to consider visiting earlier in October when the farm is quieter to buy pumpkins.
Visiting earlier in the month will help us to spread footfall more evenly throughout October and maintain social distancing.
Will my Pumpkin last if I buy it early?
Yes! Pumpkins last a very long time. Traditionally they were traditionally stored for many months over winter as a valuable food supply. Your pumpkin will easily last until you are ready to carve it if you leave it untouched in a cool dark place.
Do I need to book just for Pumpkin Picking?
Yes, unlike our Summer PYO where queuing on site was possible, entry to our Pumpkin picking fields will be ticketed to stagger entry times and maintain social distancing. Please check back here before visiting in October.
Do I need to book to visit the Pumpkin Festival ?
Yes, booking in advance is essential this year. We are operating at a significantly reduced capacity in order to meet social distancing guidelines.
Can I just turn up and pay on the door?
No. Entry to our Fields and Pumpkin Festival will not be permitted to anyone arriving without a pre-booked ticket. There may be a small amount of 'no shows' and cancellations available each day, but please do not count on this.
.
Do you accept Cash Payments?
No, we are ONLY accepting card payments this year due to Covid-19. Please note we do not accept American Express.
Is there parking available?
Yes, there is plenty of parking available on The Farm for customers visiting The Pumpkin Festival. Visitors to the Farm must use The Farm car park rather than the Garden Centre car park which is reserved for Blue Diamond customers only.
Click here for directions and travel information.
Can I bring a picnic?
No, Food and drink may not be bought on to The Farm. We have tried our best to accommodate picnickers in the past, but sadly have been overwhelmed with littering in recent years. . Food and drink are available to purchase in both Crockford's Corner and The Food Store.
Can I bring my dog?
No, sadly dogs are not allowed during our Pumpkin Festival Event. The Farm is simply too busy with many very excited children. We are very happy to welcome dogs on leads to the farm for the rest of the year and apologise for any inconvenience.
Can I carve my Pumpkin?
Yes, during Half Term there is a dedicated carving area where you can carve your own Pumpkin. (Sorry only Pumpkins purchased from us, you can't bring your own). For Health & Safety reasons we cannot provide knives for you to carve with. Pumpkin carving kits are available to purchase.
"Super good fun in the pumpkin patch !! Loved carving pumpkins and my little one had a blast on the playground!"

5 Star Review from Sofia Almudena Plana on Facebook

"We visited for the first time yesterday and had such a lovely afternoon choosing pumpkins, eating toffee apples and exploring. A wonderful place!"

5 Star Review from Megan Rorke on Facebook