Easter Eggvent 2022
We're delighted to finally be able to hold our Easter Eggvent again following two years of Lockdowns.
We're expecting tickets to sell out before we open. If there are any unsold pre-booked tickets left the'll be made available on the door, however we strongly recommend booking early to and avoid disappointment.
Please scroll down to read information on our event before making a booking.
Easter Eggvent Dates 2022
Our Easter Eggvent takes place over the Easter weekend on the following dates;
Thursday 14th April
Good Friday (Fri 15th April)
Easter Saturday (Sat 16th April)
Easter Sunday - CLOSED
Easter Monday (Mon 18th April)
Whats on at the Easter Eggvent?
Our Easter Eggvent is a fun event aimed at our younger visitors, as a guide we'd suggest our activities are suitable for Children Up To 8+ years , however children of all ages are welcome to join in & purchase a ticket (and often do!). All children must be accomanied by a supervising adult (for the younger ones you will need to help them on some activities & might end up enjoying it even more than them! )
A Child Ticket is required for all Children participating in the activties
An Adult Ticket must be purchased for each accompanying adult
OR
(For Older Siblings - who are not taking part in the activities - they must purchase an Adult Ticket to get in).
Babies in arms only won't need a ticket.
This is an Outdoor Event on a Farm. Some Activities might get a little Messy, Muddy and Paint-y! So please wear appropriate clothes or bring an apron!
Make sure you arrive in plenty of time for the start of your session... If you run out of time, don't worry - all crafting activities can be taken home to finish off!
Easter Hunt - Hunt for clues around Crockford's Corner and claim your Sweet prize.
Meet the Mad Hatter - Join in the madness!
Bunny up with Blackcurrant Bunny - Make your own Paper Ears or Easter crown to take away.
Bee & Butterfly Magic Seedball - Help to save the Bees by making a Bee Bomb and create a Fun Container to take it home in.
Easter Egg Paint or Decorate - Decorate your own Wooden Easter Egg to take home!
Egg and Spoon around the Asparagoblins Assault Course - navigate the Asparagoblins assault course with your Wooden Egg. Who can keep their egg on the spoon the longest and make it round in the fastest time?
Before or After your Session we have some great Food options available...
TEA SHACK, ICE CREAM PARLOUR & The famous POOR BOYS Pop Up will be joining us again for their delicious New Orleans food for all tastes and ages!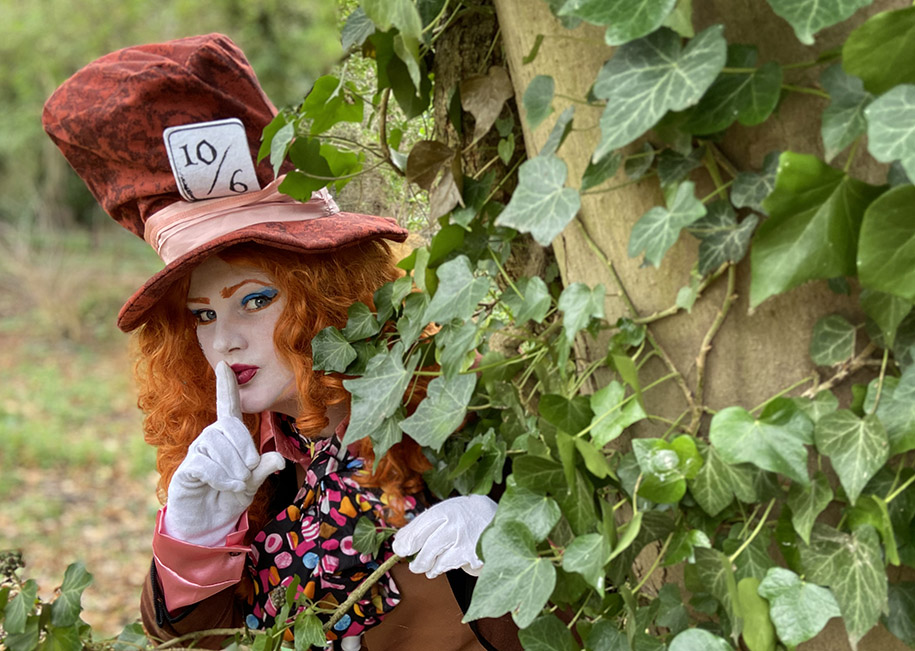 Book your ticket...
Click below to visit our ticketing page. Please remember your tickets are not booked until you have fully entered your card details AND received a confirmation email.
Spring time on the farm and PYO
As Easter falls in the second half of April this year, there's a good chance our Rhubarb will be ready to pick over the Easter Weekend. Asparagus is usually ready from St. Georges Day (23rd April) but can sometimes be ready early with favourable weather. Please keep checking our PYO page for updates,
Over the Easter weekend our Ice Cream Parlour, Tea Shack & Poor Boys are all open to the public.