Easter Eggvent 2023
Our Easter Eggvent is back again for another year! Come and join us on a fun filled trip down the Rabbit Hole and join in the fun!
Easter Eggvent Dates 2023
Thursday 6th April
Friday 7th April
Saturday 8th April
Easter Sunday - Closed
Monday 10th April
Whats on at the Easter Eggvent?
Easter Fancy Dress - Come in your Easter or Wonderland Best to be in with a chance of winning a Prize! Think: Easter Bunnies, Easter Chicks, Easter Bonnets, White Rabbits, Mad Hatters, March Hares and anything Wild and Wacky!
Easter Hunt - Hunt for clues around Crockford's Corner and claim your Sweet prize.
Meet our own Wonderland March Hare - join in the fun.
Magic Bean Eggsperience - plant your own seed and create a Fun Easter Basket-Cup to take it home in.
Easter Egg & Spoon Decorate - Decorate your own Wooden Easter Egg and spoon to take home!
Egg and Spoon Race around the Asparagoblins Assault Course - navigate the Asparagoblins assault course with your Wooden Egg. Who can keep their egg on the spoon the longest and make it round in the fastest time?
Brand New Egg Shy - see how many eggs you can knock down!
Hook a Duck - the family favorite is back! Try your LUCK at our hook a duck.
There will be a street food vendor on site and we ask that food and drink are not bought into the venue.
Due to this being an event with lots of children dogs aren't permitted. Thanks for your understanding.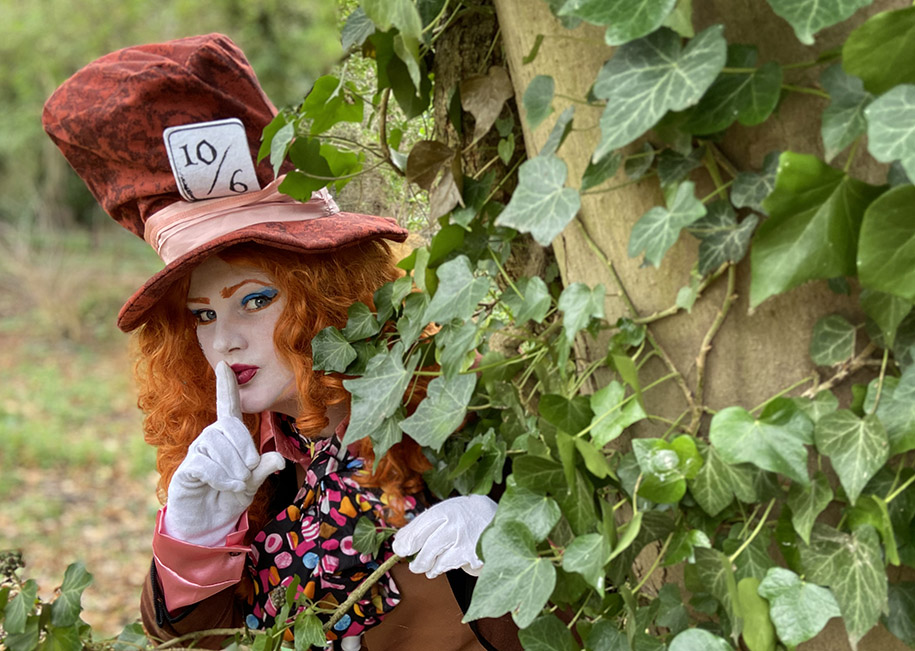 Our Easter Eggvent is aimed at our younger visitors, as a guide we'd suggest our activities are suitable for Children Up To 8+ years , however children of all ages are welcome to join in by purchasing a ticket. All children must be accompanied by a supervising adult.
A Child Ticket is required for all Children participating in the activties
An Adult Ticket must be purchased for each accompanying adult
OR
(For Older Siblings - who are not taking part in the activities - they must purchase an Adult Ticket to get in).
Babies in arms (under 1's) don't need a ticket.
This is an Outdoor Event on a Farm. Some Activities might get Messy, please wear appropriate clothes / shoes or bring an apron!
Make sure you arrive in plenty of time for the start of your session... If you run out of time, don't worry - all crafting activities can be taken home to finish off!
Book your ticket...
Click below to visit our ticketing page. Please remember your tickets are not booked until you have fully entered your card details AND received a confirmation email.
Spring time on the farm and PYO
As Easter falls quite early in 2023, there's a chance our Rhubarb will be ready to pick, however it's probably a little too early for Asparagus.
Asparagus is usually ready from St. Georges Day (23rd April) but can sometimes be ready early with favourable weather. Please keep checking our PYO page for updates,
Over the Easter weekend our Ice Cream Parlour and the Avant Garden will be open.